Brachial Plexus Neuropathy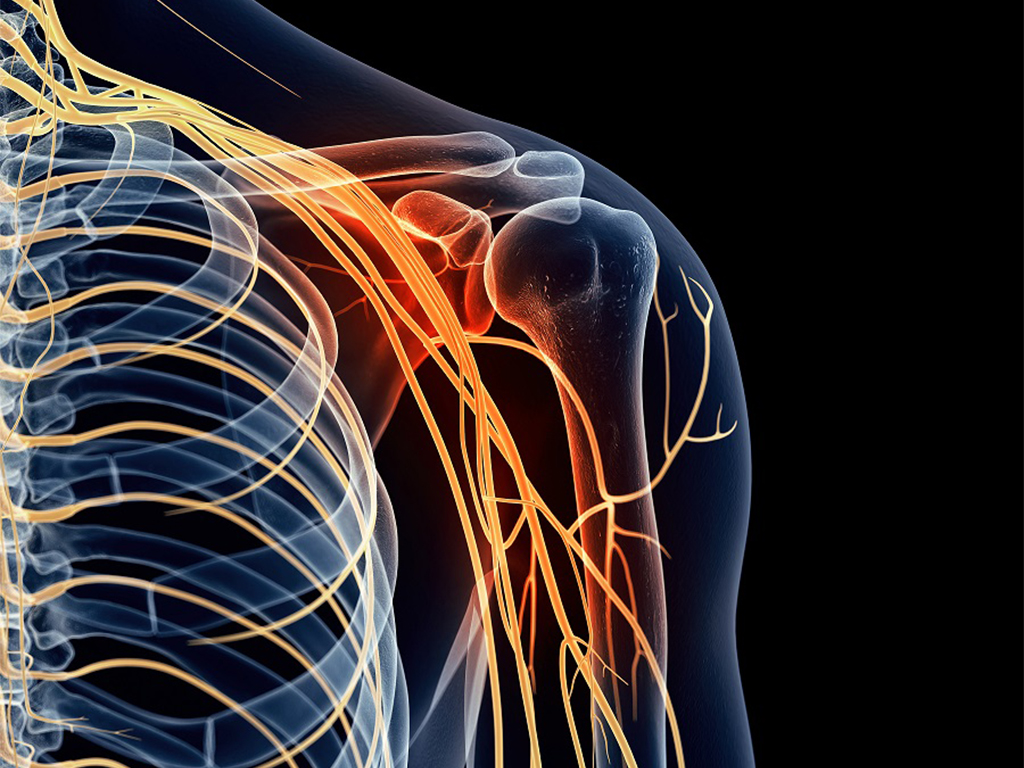 Brachial Plexus Neuropathy is a condition that produces pain, decreases movement, and decreases sensation in the shoulders and arms. The brachial plexus is a network of nerves that extends from the upper spine to the chest, shoulder, arms, and hands on both sides of the body. The pain arises when a nerve injury affects the entire network of nerves, causing pain, discomfort, and loss of function. In minor cases, brachial plexus neuropathy is commonly known as a "stinger" or "burner" because of the stinging or burning sensation that shoots down the arm after a hard hit to the shoulder. Football players, rugby players, and hockey players are some of the most common athletes to experience this condition. Unfortunately, new born babies are also susceptible to brachial plexus neuropathy during the delivery procedure. In any event, Brachial Plexus Neuropathy can be treated at Well Being Neuropathy Relief Center in Roseville using a specialized ReBuilder Medical Device that is designed for peripheral neuropathy.
If you are continually suffering from pain, numbness, or loss of motion in your shoulders and arms, you may be experiencing Brachial Plexus Neuropathy. Once the pain begins, your first priority should be to schedule an evaluation with a Bay Area chiropractor who understands and specializes in nerve damage. The number to call is (916) 945-9800. At Well Being Neuropathy Relief Center in Roseville , we treat many conditions, and there is no reason for your pain to continue after being treated regularly. Our non-invasive approach to pain relief and injury recovery has proved to have very successful results.
More Information About Peripheral Neuropathy
Neuropathy symptoms can range from numbness and tingling to stabbing feelings (paresthesia) and muscle weakness. More severe symptoms consist of burning sensations and even organ dysfunction. Almost all peripheral neuropathy symptoms can be treated with many of our devices.
To learn more about how we can treat your Brachial Plexus Neuropathy, visit Well Being Neuropathy Relief Center in Roseville or call (916) 945-9800 to speak with one of our Peripheral Neuropathy professionals today.