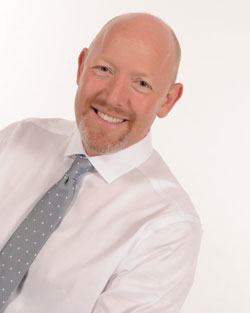 About Dr. Brian Van Wagenen, DCBCN
Philosophy
Dr. Brian Van Wagenen, DCBCN has extensive training on using a whole-body approach to help people find relief from pain, achieve increased energy, and proper digestion. Dr. Brian uses individualized testing to determine weaknesses and total body functionality. He has knowledge in nutrition and individualized supplementation to aid in the improvement of overall health.
Dr. Brian often treats patients who have not had good success with other doctors and those who have had some success but have hit a roadblock and can't fully progress to wellness. Dr. Brian works to uncover underlying conditions that most people don't even know were contributing to their neuropathy problem.
Education
Dr. Brian graduated Texas Chiropractic College (TCC) in Houston, Texas, and his focus of study included treating challenging problems. Dr. Brian has completed thousands of hours of training in various techniques, including:
Neuro-Emotional Technique
Total Body Modification
Percussion
And many others
You may not know what all of these things are, but Dr. Brian will take the time to explain each technique as he determines your individual needs and develops your treatment plan.
Experience
Dr. Brian has been practicing since 1994. During this time, he has successfully treated hundreds of conditions. He loves helping people with challenging problems, especially those who haven't found success elsewhere.
Personal (In His Own Words)
I have been happily married for more than 30 years to my beautiful wife Val, and we are the proud parents of seven wonderful children.
I was born and raised in Clovis, California where I spent the first 19 years of my life.
At 19, I served a two-year mission for my church just North of England. Then I went to Brigham Young University (BYU) where I met my wife Val. After BYU, I finished my undergraduate studies at Fresno State University before going to TCC in Houston, Texas.
My wife and I have seven outrageously lovable children—Jon (27), Lauren (25), Jamie (24), Mckenzie (21), Jake (17), Michael (16), and Julia (10). We love spending time together, and you can imagine it is very busy at our house. In our free time, we find joy spending time at the lake, watching movies, and going on trips together. I have many projects around the house and enjoy fixing things, exercise, and flipping houses.
I chose to devote my life to healing the body because it's exhilarating to watch the body heal itself!
I truly believe the body has great power to heal just about anything if they stumbling blocks are properly removed.
My goal is to help as many people as possible get well and stay well.
What seems to make my practice unique is that I use nearly every available cutting-edge technique. I attend 70-100 hours per year of postgraduate courses in every part of the country, learning the latest techniques about healing the body.
My personal promise to you is that I will give you 110% in your process of healing and give you my best attention in helping you achieve optimum wellness, so you can feel great and help those around you feel better too.
No problem is too big. If you are willing to participate, I love a challenge.